Service Of Ground Handling Equipments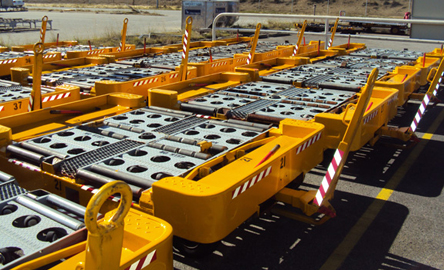 We are also authorised channel partners of R-MC POWER RECOVERY (UK). Jointly we supplied Compressor Washing Rigs for Jaguar Aircraft to Indian Air Force, which has produced astounding resulting so far as dynamic compressor cleaning of Jaguar aircraft was concerned. These machines were continuously running for more than 10 (ten) years successfully without any breakdown and our service engineers are regularly carrying out routine checks to keep the machines in healthy condition. Due to prompt response and in time service, we have acquired quite a reputation in Indian Air Force.
We have also become official channel partner of HONEYWELL INTERNATIONAL INC., who is the largest producer of Aerospace Life Support Systems, On Board Oxygen Generation System for almost all kinds and types of high altitude Military Aircraft. Honeywell solutions are found on virtually every commercial, defence and space aircraft on service today. Honeywell aerospace services provide support needed on the ground and in air to manage fleets, service aircraft and more. We are authorised to sell and provide after sales service for Environmental Control Systems, Engine Systems and Accessories, Power Management & Generation Systems and Support Equipments for all kinds of rotary and fixed wing Aircraft.