Engine Cleaning System
Our Engine Cleaning Systems – Peerless, Productive, Perfect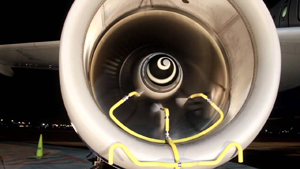 R-MC Power Recovery (India) Pvt. Ltd uses a combination of aqueous surface-active properties and multi-high-pressure fluid injection technology to bring to you engine cleaning systems of uber quality We aim at providing a total cleaning concept so that your engine's power output can be restored and its revenue potential maximised to the zenith. We understand why it is more important to access the fouled parts of an engine's compressor than have the finest of chemical cleaners.
This is why we make use of the high temperature fluid injection technology. Together with our knowledge of droplet formation and trajectory, we apply this technology to ensure cleaning fluids make it to the fouled parts first. At R-MC India, we make sure these fluids reach the difficult parts of an engine's compressor before other fluids can.
These cleaning fluids are formulated in such a way that they remain suspended in the solution all along while keeping in touch with the compressor. This, in turn, makes the compressor more efficient and helps in the recovery of power output. Did you know the cleaning fluids and delivery systems from R-MC Power Recovery (India) Pvt. Ltd are approved by major Original Equipment Manufacturers? Contact us now to place an order for engine cleaning systems.